Shopping Cart
Your Cart is Empty
There was an error with PayPal
Click here to try again
Thank you for your business!
You should be receiving an order confirmation from Paypal shortly.
Exit Shopping Cart
Vignettes of our life abroad
| | |
| --- | --- |
| Posted on January 4, 2014 at 3:45 PM | |
Palm trees at Christmas was just going to be too strange for us, so in lieu of spending Christmas in Barcelona, we decided to venture out to Munich, Germany where we thought it would feel like a more traditional Christmas for us New Englanders. We weren't disappointed. One of the main reasons we chose Germany was because we had heard so much about the Christmas markets. I had also been to Munich several times before and really enjoyed my time in the city - I figured Martha and the kids would enjoy it too. To top it off, flights were very affordable, so we booked the trip and ventured to Munich on 5 days before Christmas. Emmett also claims to be able to speak German and to be from there originally, so we thought it would be good to get him back to his roots.
The Novotel hotel wound up being a great choice for our accommodations. They had rooms to accommodate a family of four (not overly common in Europe), a great breakfast, an indoor swimming pool and the kids' favorite was the game room – complete with Legos, coloring books, building blocks and two Xbox consoles. Despite having use of really only one hand due to his broken finger, Emmett quickly learned how to navigate Buzz Lightyear around the Toy Story game on the Xbox. The play room also proved to be a great place for the kids to make friends with other guests of the hotel.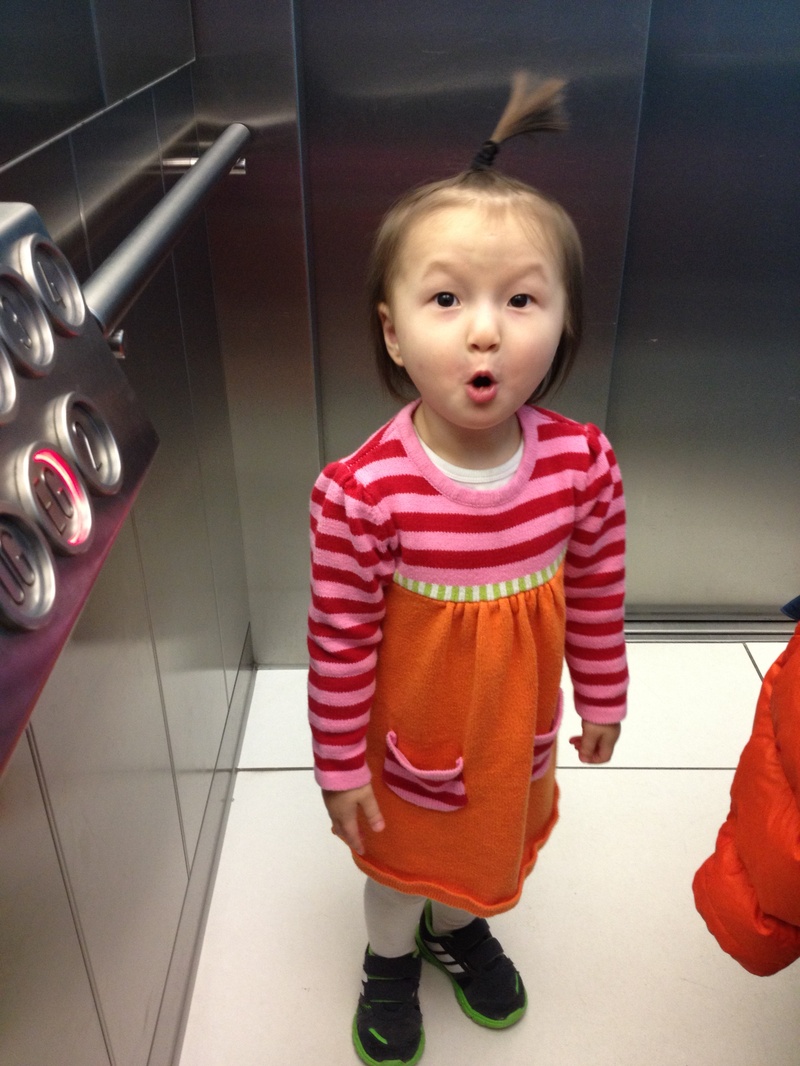 This city also was very festive and Martha and I enjoyed the Christmas markets and especially the Gluhwein – warmed, spiced wine that help fight the colder weather when shopping outdoors at the markets. We also took a trip over to the Munich zoo, which was a good size and had a fantastic playground. The kids really seemed to like the polar bear and the primates. And of course, they were serving the ever-present Gluhwein to keep me and Martha happy. My personal favorite day of the trip was when we went to the Englisher Garten – the English style park that has lots of open space, a few playgrounds and lots of rivers running through it. At one particular point at one of the rivers there is a natural wave formed in the rapids. The wave itself is pretty big and neat to look at, but the coolest part of it is that the locals surf it. Even on Christmas Eve there were 4 or 5 surfers queued up, taking turns riding the wave. It was a lot of fun to watch and the kids got a real kick out of it.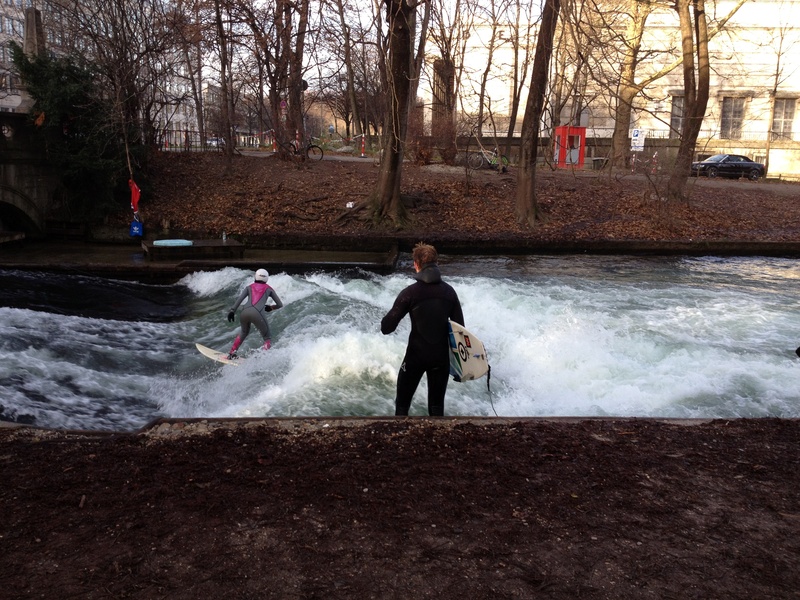 The food in Germany was good, but certainly by the end we were all porked out. In Germany, much of the food seems to be different variations of serving pork – braised pork, roasted pork, pork knuckle, pork loin, sausage of pork, pork with potatoes, pork with onion sauce, pork with gravy … you get the idea. They certainly do a good job with it and the benefit for us is that Emmett is not allergic to pork, so it is a go-to meal for us. We also branched out and discovered that the Germans cook a mean duck, so we expanded our pallet and had duck to eat on a couple of occasions – the kids really seemed to like it too. By far, my favorite meal was on Christmas day when we went to a local Bavarian restaurant – Wirtshaus in der Au. The friendly staff was dressed in their finest lederhosen, they served mas biers (full liter beers in giant steins), it was full of locals and the food was very solid. Emmett's favorite part was the pee wall in the men's bathroom. Instead of urinals, they had a whole wall that you could just pee on (they had water streaming down the side to wash it off and help it into the drain below). For Emmett it was perfect – he couldn't miss. On one occasion I had both Emmett and Abby with me in the bathroom. Emmett was happy peeing all over the wall, when I turned around, Abby was pulling her pants down about to give it a try herself.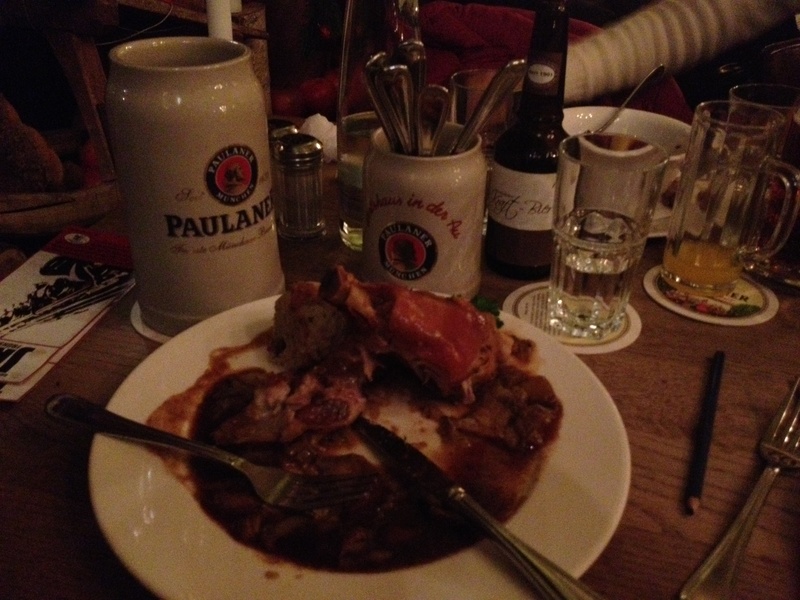 All in all, we had a great time in Munich. We definitely got home sick and would rather have been back home with our family, but it wound up being a nice alternative and a memory we will always cherish. Next up for us in Barcelona is 3 kings day, or per the popular song, the 12th day of Christmas. This holidays is just as celebrated here in Spain as Christmas day itself.
Feliz Navidad y Bon Nadal!
Categories: None
/