Shopping Cart
Your Cart is Empty
There was an error with PayPal
Click here to try again
Thank you for your business!
You should be receiving an order confirmation from Paypal shortly.
Exit Shopping Cart
Vignettes of our life abroad
| | |
| --- | --- |
| Posted on December 29, 2013 at 8:40 AM | |
At the end of the visit from Grandma and Grumpa, Emmett thought it would be fun to climb the bookshelf in our living room. Just as Jeff said "be careful up there" he slipped, fell and apparently banged his pinkie finger into the window or radiator. He was in quite a lot pain and his finger immediately swelled up – so Jeff and Grumpa took him into the children's hospital here in Barcelona. As a first hospital visit, it was quite an expedient process. Our expectations, having been set by the invariably long waits at emergency rooms in the USA coupled with the typically slow pace of things in Spain, were greatly exceeded as we were all in and out of the hospital with x-rays and a splint (for the fractured pinkie finger) in about 30 minutes.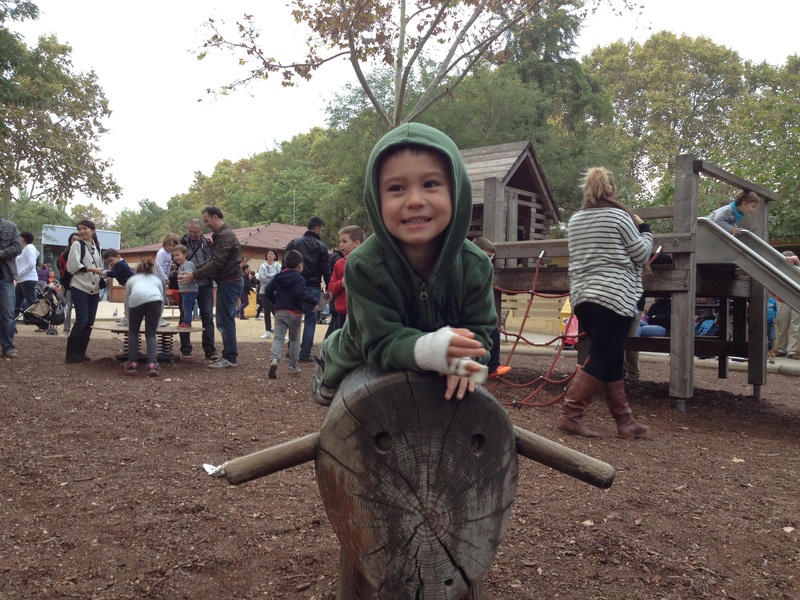 Emmett was taking everything well with the splint, but then about two weeks in, I guess a classmate stepped on his broken finger while he was at school and made the fracture worse – making it a displaced fracture. Unfortunately the school never mentioned this incident to us and we only found out about the severity of the issue when we went for a follow up appointment in another two weeks – where to Doctor found the now displaced fracture and given that two weeks had gone by and it had healed improperly was now going to require surgeries.
Fast forward 3 days and we are at the day of surgery. Overall the surgery went fine, but we were definitely unprepared for how things go in Spain. On the positive, we had a private room all to ourselves and were able to hang out there for the pre-op visits, waiting for the surgery to finish and for Emmett to wake up from the anesthesia.  The kids also loved having. On the negative, during what we thought was another pre-op visit, the doctor just walked away with Emmett and apparently started the surgery. Luckily, the nurses were able to explain what happened and Emmett did great. Coming out of surgery Emmett had some nausea and vomiting from the anesthesia, so had to stay the night. I stayed with Emmett and Jeff had an enjoyable night staying with Abby. From what were told, the surgery went well and was faster than we thought. Of course we will know for sure once he has his cast off, which should be tomorrow, and see how his finger is doing.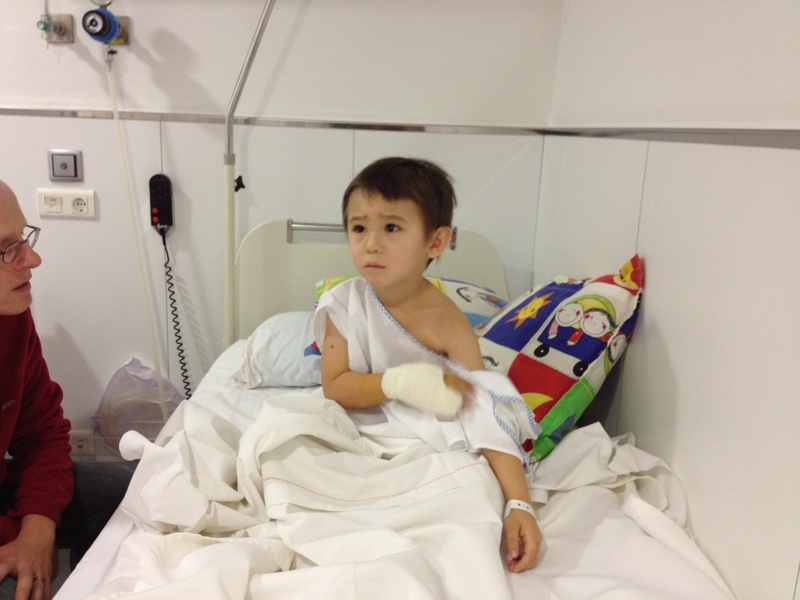 Categories: None
/